Frank Frazetta 'Dark Kingdom' Limited Edition Giclée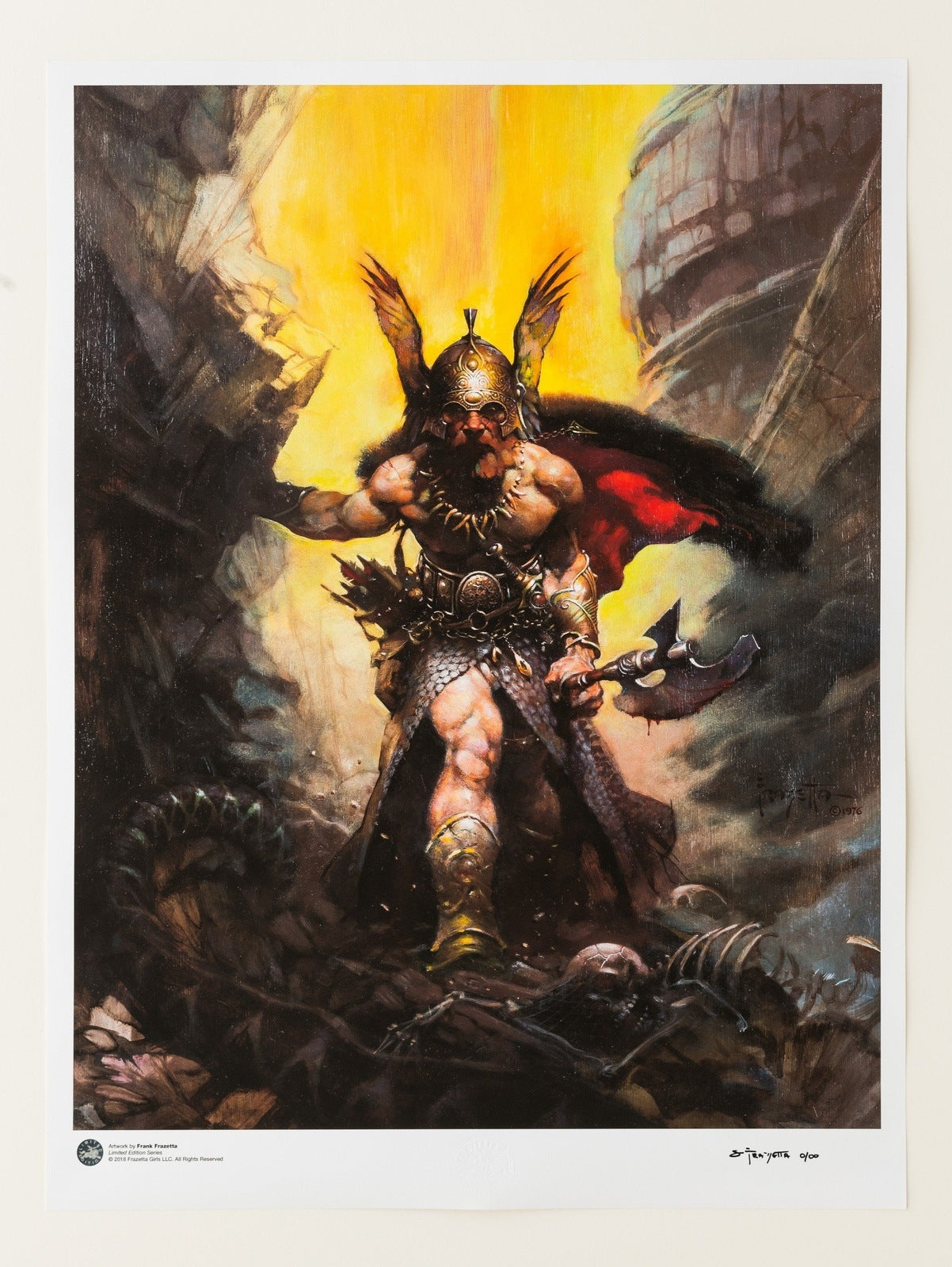 Frazetta Giclée Classics: Series I
Measuring 24x32 inches, the Dark Kingdom Limited Edition Giclée print is a true collector's gem. With meticulous attention to detail, each print proudly displays the distinguished hand embossed Frazetta Girls logo, a symbol of authenticity and excellence. To further authenticate its uniqueness, an official hologram seal of authenticity accompanies every print.
Adding a personal touch and deepening the connection to the Frazetta legacy, each print is individually signed and numbered by Sara Frazetta, Frank's granddaughter and the proud owner of Frazetta Girls. 
Dark Kingdom holds a special place in the world of fantasy art, having been featured on Molly Hatchet's album cover and gracing the paperback cover of Karl Edward Wagner's Dark Crusade.
Frank Frazetta 'Dark Kingdom' Limited Edition Giclée